JUUL Classic Menthol Pods (4-Pack). JUUL salts E-Liquid contains nicotine salts found in the tobacco leaf, rather than free-base nicotine used in most E-Cigarettes and vaporizers. Together with temperature regulated vapor technology, this proprietary chemistry enables JUUL to deliver a vapor experience like no other.
JUUL Classic Menthol Pods gives you traditional menthol flavor with a brisk finish.
Each JUUL Menthol pod contains 0.7ml nicotine by volume and is available in 3% and 5% nicotine volume by weight.
Each pack contains 4 pods.
JUUL is a registered trademark of JUUL Labs, Inc. Vapespot is not associated with Juul or Juul Labs in any way.
WARNING: This product contains nicotine. Nicotine is an addictive chemical.
Customer Reviews
Filter Reviews:
delivery
service
Shipping
Juul
flavour
menthol
team
cigarette
rest
goods
Luke W.

Australia
21 Jul 2021
Good Product
Great product. Quick delivery to Aus. Recommend.
Lorraine S.

Australia
16 Jul 2021
Excellent!
Excellent product and quick delivery!
Pauline F.

Australia
12 Jul 2021
Great product
Fast delivery and quality products
Lachy P.

Australia
07 Jul 2021
Awesome
Fantastic, I haven't smoked a cigarette since purchasing. Very impressed and also fast shipping! Thank you!!
Juanita G.

Australia
05 Jul 2021
Amazing :)
Such an easy purchasing experience and super fast shipping! thanks again
Anita R.

Australia
02 Jul 2021
Awesome
Awesome product. Fantastic service and speed of delivery
Kym B.

Australia
13 Jun 2021
Juul menthol
Excellent product as I keep coming back for more And exceptional service well done team
Dominic B.

Australia
11 Jun 2021
As Fresh as Alpine!
This is a true representation of a credible alternative to Menthol Cigarettes. Smoked for years and now tobacco free. A tip when using is to pull the pod out every 3-5 draws or so to remove the air bubbles as it returns to full strength..Enjoy!
Jane X.

Australia
03 Jun 2021
Good
Good. So I will come back. Good. So I will come back.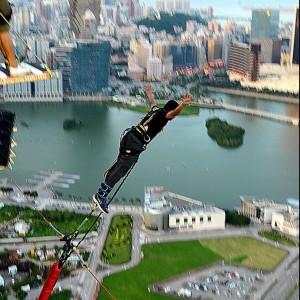 NR
Noufel R.

Australia
03 Jun 2021
Easy and quick but pricey
Easy to order, quick delivery and good product. Price is quite high compared to other sites so this is my backup buy option