Plus Pods Iced Grape 4 Pack - Juul Compatible Pods
Flavor Profile: Iced Grape. Cool and crisp fresh grape with a deep, full-flavor.
Plus Pods specializes in producing compatible pods. We provide the market with amazing alternative flavours which deliver these flavours in higher quality, dependable pods that outperform other compatible pods.
Plus Pods have 1ml ejuice compared to it's competitors of 0.7ml pods, so you get an extra 1.2ml per pack  - It's like getting an additional pod per pack!
PLUS PODS ARE COMPATIBLE WITH YOUR JUUL DEVICE
Each Plus Pod Pack Contains:
Each 

Box Of Plus Pods Contains 

4 Pods.
6% Nicotine By Volume.
1ml E-Liquid Per Pod.
Approximately 300 Puffs Per Pod.
JUUL is a registered trademark of JUUL Labs, Inc. Vapespot is not associated with Juul or Juul Labs in any way.
WARNING: This product contains nicotine. Nicotine is an addictive chemical.
Customer Reviews
Filter Reviews:
flavour
experience
pods
delays
arrival
guys
10/10
website
menthol
emails
Jo L.

Australia
15 Jul 2021
Minty
Love this one, it's a bit minty which I like.
sarah

Australia
15 Jul 2021
best of the best
this flavour is the only one that never gets old 10/10
Mason B.

Australia
12 May 2021
this flavour is BUSSIN
this is actually so refreshing like it just cools down my throat and tastes amazing!
Kate M.

Australia
04 May 2021
Great taste, great quality
Love them!
Jamie L.

Australia
03 May 2021
Very good!
Very good, loved it
Robert S.

Australia
02 May 2021
Great flavour
Awesome flavor, the ice burst in it really makes it enjoyable and smooth
Tayla K.

Australia
04 Feb 2021
Not complaining!
My experience over all was pretty great. Usually a very quick response to any emails sent and orders are usually attended to right away. There can be some delays from when ordering to when the order has been shipped but this is the only issue. Over all great experience!
Daniel T.

Australia
21 Jan 2021
Amazing
I love all the flavours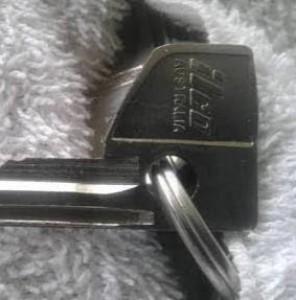 LG
Liam G.

Australia
05 Jan 2021
Great delivery speed time and great website
I've been purchasing products from this website for over a year and everything has been great from the products to the customer service thanks guys
Rachel T.

Australia
04 Jan 2021
Like Grape Hubba Bubba
These are the best pods with flavour other than mint or menthol that I've ever tried!